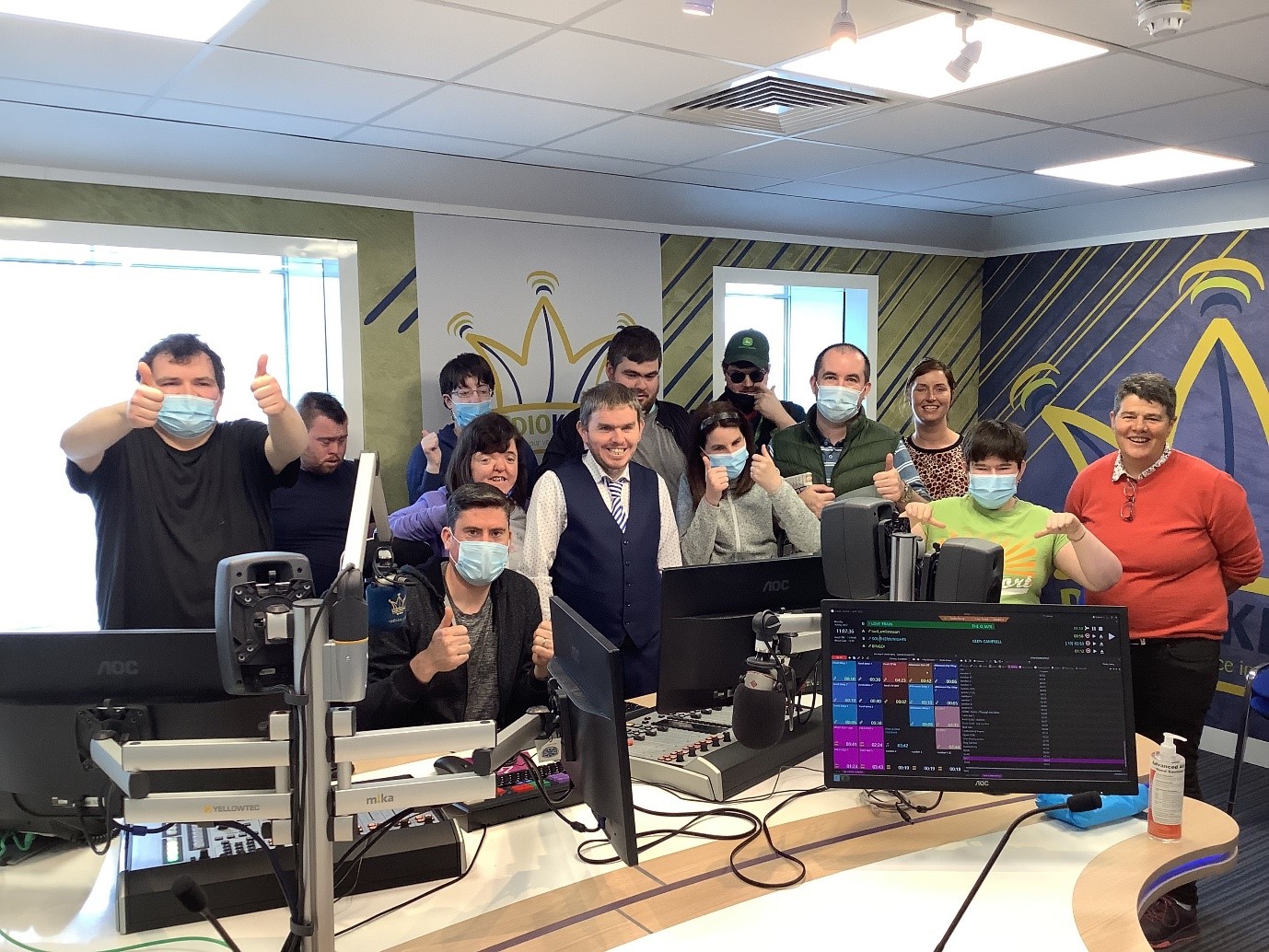 Radio Kerry Training
Kerry Social Farming participants recently took part in a week of training at Radio Kerry studios in Tralee. They learned about presenting skills for radio, interviewing guests, recording and using the sound desk. With guidance from regular host Joe MacGill and Connie Broderick, they compiled, produced and presented the Saturday Supplement on Radio Kerry on Saturday morning 21st of May. You can listen to the show here.

Thanks to all involved with this unique opportunity.