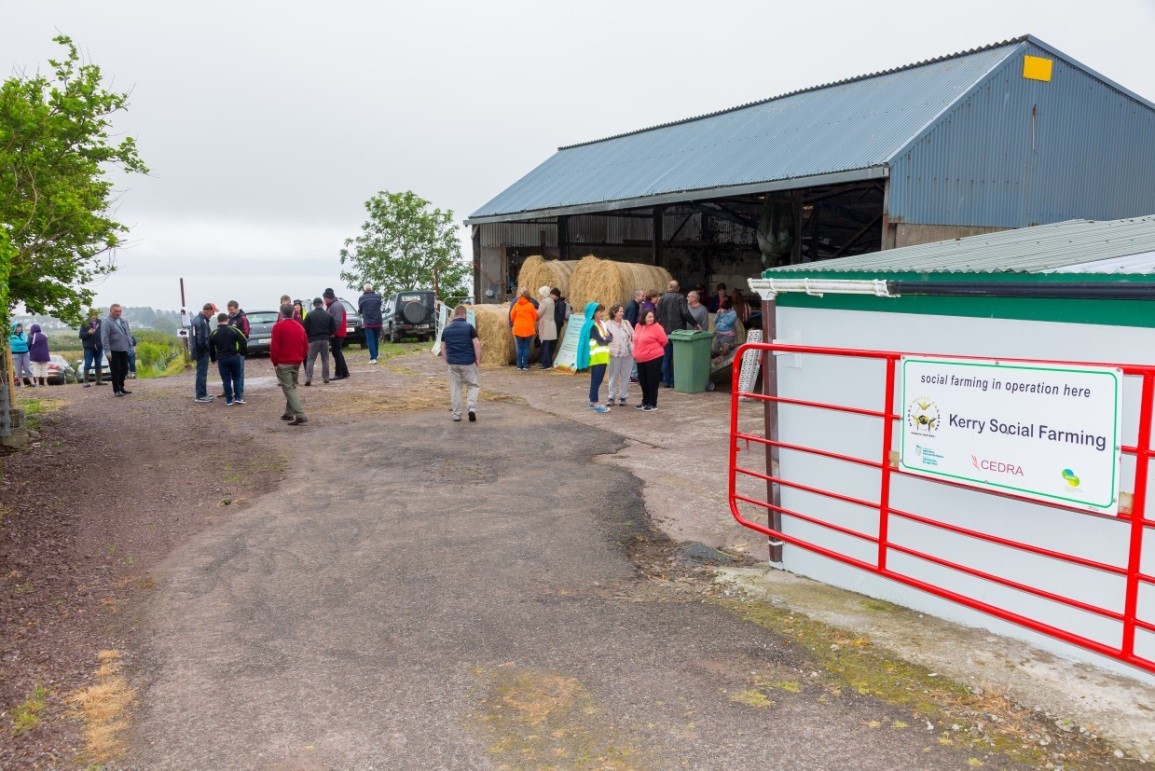 Social Farming (FACURA Project) - Erasmus+ Project
Kerry Social Farming is committed to engaging with Irish and European partners for the further advancement of social farming and opportunities for host farmers and participants in a wider European context. With that, SKDP is one of several partners, with Limerick Institute of Technology (LIT) as lead/applicant partner, in a successful submission, Fostering inclusion through Social Farming (FARCURA Project), which has been granted European funding under the Erasmus+ Programme.

The FARCURA Project will run from October 2018 to September 2020 and aims at developing a flexible training course (workshops and E-Learning portal) for farmers; agricultural training consultants/ advisors; higher education staff; farming and social care representative bodies on the new and innovative topic of social farming.

The FARCURA project consortium consists of 8 partners from Ireland, Portugal, Slovenia, Belgium and Germany. The partners involved in the project are:

Limerick Institute of Technology, Ireland
South Kerry Development Partnership CLG, Ireland
Zavod Grunt, Slovenia
Biotehniski center Naklo, Slovenia
Hof und Leben GmbH, Germany
Agrarsoziale Gesellschaft e.V., Germany
ADRIMAG - Associacao de Desenvolvimento Rural e Integrado das Serras de Montemuro, Arada e Gralheira, Portugal
EUROPEAN LANDOWNERS ORGANIZATION (ELO) Belgium.